IRGC Diversifying Military Systems: Commander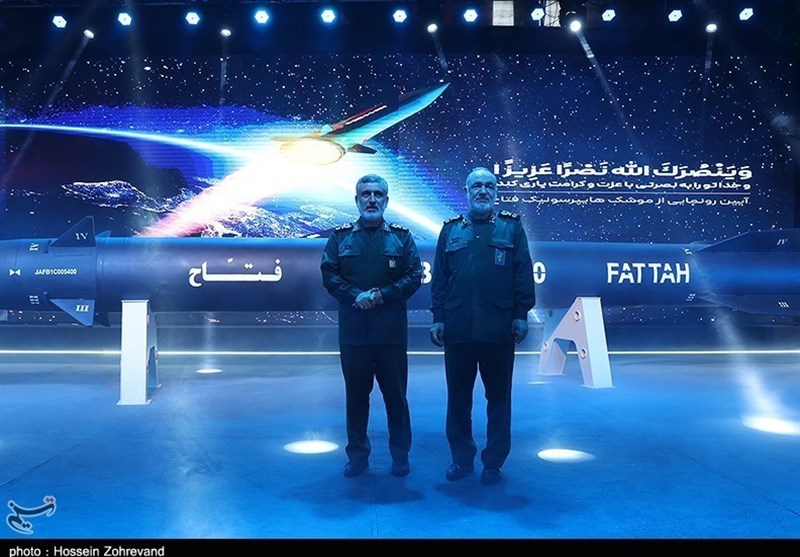 TEHRAN (Tasnim) – The Islamic Revolution Guards Corps has acquired the technical know-how to diversify military systems in various sectors, IRGC Chief Major General Hossein Salami said.
The IRGC commander hailed Iran's remarkable progress in the missile and drone industries at a ceremony held in Tehran on Tuesday to unveil Fattah, an advanced hypersonic ballistic missile developed by the IRGC Aerospace Force.
The top commander said the IRGC has acquired the know-how to diversify systems in various military spheres.
He noted that Fattah is a hypersonic maneuverable missile that can change direction in space and defeat anti-missile defense systems.
"Such a technology is unknown to most countries in the world, but our country's committed experts have achieved it," the general stated.
He also noted that Iran's leaps and advances in the defense sector, including the missile and drone industries, have been made with the use of advanced technologies such as artificial intelligence and technical capabilities in manufacturing sensitive and high-tech components.
Fattah has a range of 1,400 kilometers. Its warhead has a spherical engine running on solid fuel with a movable nozzle that allows the missile to move in all directions.
IRGC officials say the new missile can penetrate all air defense missile systems and detonate the enemy's anti-missile systems by maneuvering below and above the Earth's atmosphere at a speed of Mach 13 to 15.