Bostanabad-Khavaran Railway to Be Inaugurated This Week: Iran Deputy Roads Minister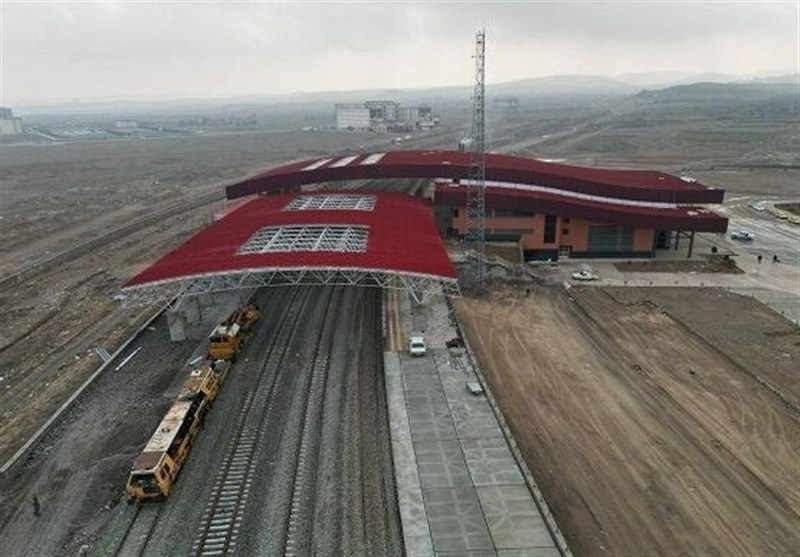 TEHRAN (Tasnim) – Part of the 'Mianeh-Bostanabad-Tabriz' Railroad stretching from Bostanabad to Khavaran (near Tabriz) in northwest Iran will be inaugurated this week during a visit by Iranian President Ebrahim Raisi to East Azerbaijan Province.
Deputy Minister of Roads and Urban Development and CEO of Construction and Development of Transportation Infrastructures Company (CDTIC) Kheirollah Khademi announced this on wednesday.
The Bostanabad to Khavaran Railway, which is 44km long, has been constructed with 30,000 billion IRR credit, he said, adding that the 132km Mianeh to Bostanabad Railway had been previously inaugurated in November 2019 in 6 parts.
The deputy roads minister went on to add that the Mianeh-Bostanabad-Tabriz Railway project is about 203 km and has 10 stations.
The launch of the new part of the railroad will reduce travel time from Tehran to Tabriz by 4 to 5 hours and 114 km distance compared to the road route, he noted.
Considering that the travel time from Tehran to Tabriz is 8 hours by road and 12 hours by rail, passengers prefer the road route; however, by operation of this rail route, in addition to increasing transport of goods and passengers by rail, environmental pollution will be reduced and transport productivity and safety will improve, Khademi added.
The project is also part of the southern corridor of the Trans-Asian Railway (TAR) as a project to create an integrated freight railway network across Europe and Asia. So, it is expected to increase the share of Iran in international transport.
This is the first railway built double-track from the beginning and also it can be electrified, he stated.
Moreover, the inter-city railroad is to be stretched to the city of Tabriz and would be interlinked to the underground and bus stations within the city.
The project was constructed by reliance on domestic technical know-how and technologies and has 6 km valley bridges (including Basmenj Bridges) and 7 km tunnels, he concluded.